My awesome roomie got me C. diff and rubella! *Squeals with joy*
Yeah…I'm an ID nerd. I think this brings me up to 7 giant microbes now.
Thoughts on Competition and Envy
So given that it's the time of year where premeds are deciding on which medical school to attend and the 4th year med students are either basking or wallowing in their match results, I felt like it would be appropriate to share my recent experience with and contemplation about competition and envy.
Yesterday I found out that one of my classmates and friends was accepted to my top choice school, one I had been rejected by about a month or two ago. My first reaction was to be excited for him, but about a millisecond later those classic premed feelings of inadequacy and the "what-ifs" and "why not me?" started creeping into my head.
It is so easy to get sucked into this vortex of envy and resentment when you've worked so hard for something and it just doesn't work out for you but somehow does for another person. Ultimately the result is nothing but negative for both you and the person in question. It makes you bitter, sad, feeds those doubts and feelings of inadequacy etc. and can make you a rather miserable person to be around. So not wanting to wallow because I knew from experience where that would most likely lead, I tried using a technique from my positive psychology class. The whole idea behind it is to genuinely celebrate the achievements of others and to not diminish them through excuses etc. and to also be easier on yourself. Instead of comparing yourself to others, strive for your own personal best. Now for many of us that is still a tall order since quite a few premeds I know, including myself, are brutally hard on themselves and are their own toughest critics.
My classmate is a stand up guy and is 100% deserving of getting into this prestigious school. He is selfless and compassionate, and moreover brilliant (has a 4.0 and blew the MCAT out of the water). He tutors underclassmen in organic chemistry—and even when he's off the clock as a tutor, he's always willing to help them—and shares all his notes with our classes. He was in my histology study group last semester and would show up consistently to work with us, even though he already knew all the material and probably could have spent his time watching TV or sleeping instead of doing practice slides on HistoTime with us. I guarantee he helped us more than we helped him, yet he claimed he learned a lot from working with us, which just goes to show how humble he is. He somehow manages to always be kind and upbeat whenever I see him and he is exceedingly patient when teaching people. He is going to be a fantastic physician. I can truthfully say that he is a more qualified applicant than I, on any day of the week. I am genuinely happy for him and know he is going to use this opportunity to continue doing good for others.
Celebrating another person's accomplishment and empathizing with their joy, really does feel a lot better than envying them. Remember to give yourself credit too for your accomplishments! Becoming a doctor is one of the most difficult, longest, and demanding career paths in the world. You are going to be entrusted with the lives of others. That's a huge honor in and of itself.
On My Agenda
Once my trusty computer (not actually so trusty, I guess?) computer is back in action and I'm not chicken-pecking typing on my phone, here's what I hope to catch you all up on:
-Med School Admissions Update (aka TNQD makes her final choice and moves to a new city in ~2 months! Eeek!)
-My Origin Story (if this is something you guys are interested in hearing. I know the former TNQD wrote one for his followers, so I thought maybe you all would like to know a little about me too).
-I haven't forgotten about the ask we received regarding the non-traditional route/post-bac/masters programs etc. to med school. I'm hoping that my guest bloggers and I will be able to put together a comprehensive "go to" post about this soon.
Med School Summary
Starting out med school:

Somewhere along the line (almost every day, especially before blocks):

The constant feeling up playing catch-up:

After you realize you're no longer a straight "A" student:

Medblr Support:

And somewhere along the line you also realize:
(via aspiringdoctors)
Sorry for the lack of posts lately! My laptop crashed and is currently on its way to California for repairs…I'm fairly certain that I'm a technological "black cloud" because this is the 2nd laptop to crash on me within a year (both due to different problems). It's always the worst timing too since I had 2 papers due this week and another due on Monday.
Tips for will-be college seniors: take an easy 2nd semester if possible. You will not regret it. You will however regret taking writing-intensive courses and those with mandatory attendance polices. Oh and those that start before noon.
Q:Hello I have a medical question for you! I don't know if you can answer it or if you even want to but if be thankful if you did!
jannahannah
Hello!
A medical question as in something personal about your own health or about the process of applying to medical school, premed life, etc.? I'd be glad to answer any questions you have about the latter, but since I'm just a baby doctor who doesn't have her MD yet, I'm not qualified to be giving medical advice just yet. If that's what your question is about, I would suggest talking with your doctor in person or checking out the blogs of some of the full-fledged MDs on Tumblr.
On Doubt and Why it's Often Healthy
If you're a premed or medical student, and you haven't gone through the stages of feelings seen in the gifs below at some point during your journey, you're probably not doing it right.
Everyone goes through these stages of being a premed, in one way or another. Some are better at hiding it than others, but we all panic. We all have these moments of doubt and utter exhaustion where we question if it's really worth it. If we'll ever make it. That's normal. 100% normal. It doesn't mean that you're weak or that you are not cut out to be a doctor. In fact, I would be more worried about the people who don't experience these moments, because it likely means that they either A) are entirely too arrogant and self-absorbed to understand the gravity and sanctity of the work they are about to commit the rest of their lives to or B) have some sort of emotional block going on that comes with its own set of unique issues. 
Doubt also means that you are capable of questioning your own decisions and of self-reflection. Being introspective is a crucial quality in a doctor because we are often asked to make very difficult decisions and are trusted with an enormous amount of responsibility, which is both a burden and a unique privilege. It's not something to be taken lightly. Consequently, it's almost instinctive to panic and to have doubts when presented with such a long and arduous path which appears to have little room for error and shows few signs of getting any easier as the years go on. You just can't let it cripple you and prevent you from moving forward. If medicine is what you truly love and are dedicated to wholeheartedly, you're gonna make it. You will. It may not be the easiest or most direct path, you may have detours along the way, but you're gonna make it. And you're gonna be stronger and hopefully an even better doctor for all the struggles you've endured and all the doubt you've persevered through over the years.  
I believe in you, and you should too!
-TNQD
Q:I've just recently got an E in physics, but grade B in biology should I go further with my ambition on becoming a medical doctor. Is it possible, with the requirements of A*AA?

Anonymous
I really wish I could help, but unfortunately I'm not familiar with that form of grading system. All I can do is explain how grades are typically evaluated at U.S. medical schools. At my university, our grading scale is +/- and is from an A+ all the way to an F (i.e. A, B, C, D, F",we skip E for some odd reason).
A represents "outstanding" usually 90-100%
B represents "exceeds standards" usually 89-80%
C represents "meets standards/average" 79-70%
D represents "below average" 69-60%
F represents "fails to meet standards" <59%
For medical schools in the United States, you need primarily As, especially in your science courses since they break your GPA down into a science GPA, other GPA, and cumulative GPA and each school tends to scrutinize them somewhat differently, depending upon how competitive it is and their mission (i.e. primary care vs. research). You can have a few Bs and a C peppered in there and do just fine pending that the rest of your application is good. Here is a link to the AAMC's statistics pages that sort matriculants by GPA, MCAT score, and ethic/racial group. It might help you to figure out where you currently stand and if you should speak with an advisor about your plans. If need be, you can always retake a class or two and delay applying for a semester.
Hope this helped!
-TNQD 
Q:So, you can ask to shadow even if you're just doing it by yourself? Not linked to a school?

Anonymous
Absolutely! "Cold calling" or emailing a physician can be intimidating, but the worst they can say is "no," or that they don't have time at the moment. For some tips about how to go about finding physicians to shadow, check out my shadowing post as well as this one by the former TNQD. I hope these help and feel free to write back with any other questions you have. Good luck!
-TNQD
TNQD Jumps on her Soapbox and Tackles Vaccine Myths
As some of you lovely followers might know, I have a passion for public health and infectious disease medicine, so I just can't resist commenting on this latest CBS news article regarding the growing outbreak of measles in Orange County, California. People who refuse to vaccinate themselves and their children against diseases that are nearly 100% preventable drive me absolutely bonkers.
What's worse is that many of them espouse their completely unfounded and flat-out wrong pseudo-scientific beliefs all over the internet and television (Jenny McCarthy, you completely moronic, uncredentialed enemy of public health, I'm looking at you) scare countless other parents into not vaccinating their children. Kids shouldn't have to die or suffer severe neurological disabilities for the rest of their lives simply because their parents were either A) Too ignorant to vaccinate them or B) In complete denial of all scientific evidence. 
All right, let's set the record straight once and for all regarding the MMR (measles, mumps and rubella) vaccine. 
Much of the "debate"—if you could even call it that—is centered around the Andrew Wakefield MMR study that claimed to have found a link between autism and the MMR vaccine. It all began when fraudmeister numero uno and celebrities-turned-medical-experts-overnight published this book and received an absurd amount of media coverage:
At this point in time, his supporters are essentially composed of a cult of conspiracy theorists combined with helpless parents grasping at straws because they need an explanation for why their kid has a developmental or neurological disorder. I understand their desperation and need for an explanation, but their misdirected anger and vendetta against vaccines is literally killing innocent, young children who have no choice but to trust these anti-vaccine parents with their well-being. It is a completely avoidable tragedy. 
ANDREW WAKEFIELD IS A FRAUD. HE HAS BEEN STRIPPED OF HIS MEDICAL LICENSE FOR FALSIFYING RESEARCH DATA. I REPEAT, ANY WEBSITE, BOOK, OR PERSON YOU HEAR CITING HIS DATA IS EITHER DELUSIONAL, MISINFORMED, OR PURPOSEFULLY LYING TO YOU. ANDREW WAKEFIELD IS THE EPITOME OF:
He was caught falsifying or altering all 12 of his study's patient records. Also as a side note, it is extremely difficult to achieve statistically significant results from such a small sample size, so even if there was even a modicum of truth—WHICH THERE WAS NOT—his data would not have been significant enough to make any sort of definitive statement about the MMR vaccine's alleged link to autism. 
So now that Wakefield is out of the way, it's time to discuss why MMR vaccines were targeted as a potential cause of autism in the first place. You see, there's this little thing called correlation and it is NOT THE SAME THING AS CAUSATION. One of the best examples anyone has ever used to explain this to me goes like this (thank you Dr. Hunt and my virology class). 
Clearly we know today that polio and ice cream have absolutely nothing in common, except that their "popularity" is higher during the summer months. People eat ice cream to cool down, but they also take to public swimming pools and lakes, streams, etc. that are likely to be teeming with particulate feces that carry the polio virus in order to cool down as well. 
The same thing is happening with autism and the MMR vaccine. It's simply temporal correlation. Developmentally, children begin showing apparent signs of autism right around the time they are supposed to receive their MMR vaccine. Statistically speaking, you're bound to have a few kids in the Venn diagram that overlap between the categories of "Received MMR vaccine" and "Developed autism." This is coincidence, not causation. 
Finally, the media coverage and science writing for this farcical "debate" has been abysmal and sensationalized. In this article, the journalist claims that "philosophical" differences are to blame for the MMR rise according to the CDC and that the "debate," is still ongoing. This language is overly politically correct and soft in my opinion; it is blatantly pandering to a wider demographic for the sole sake of ratings, so let me be clear: there is about as much "debate" over MMR causing autism as there is about breaking mirrors causing seven years' bad luck. Among respectable and ethical scientists and doctors, there is NO debate. They've done the studies and find nothing but temporal correlation, which DOES NOT IMPLY CAUSATION.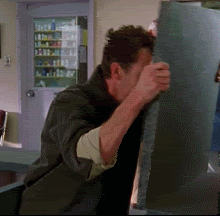 And don't even get me started on herd immunity (although if you'd like to know more about how the anti-vacciners are contributing to the deaths of those who are unable to be vaccinated due to immunological and other health disorders, you can find a nice explanation here). 
And just for shits and giggles, I'm going to play devil's advocate for a moment.
Even if we arbitrarily accept that vaccines are in fact, the true causal agent of some rare and severe health events that typically occur after immunization with the MMR vaccine, the numbers say statistically you're much better off getting immunized. I repeat, you are less likely to die or be maimed by the MMR vaccine than you are to die and or be maimed by the measles virus, which is one of the most contagious diseases in all of human history.

Risk of a child suffering severe disease and dying from measles: "Measles can also result in serious complications including ear infections, pneumonia, and brain swelling — or encephalitis, which occurs in about one out of every 1,000 cases and may lead to death"

Risk of a child suffering severe disease and dying from MMR vaccine: "Central nervous system (CNS) conditions, including encephalitis and encephalopathy, have been reported with a frequency of less than one per million doses administered. The incidence of encephalitis or encephalopathy after measles vaccination of healthy children is lower than the observed incidence of encephalitis of unknown etiology. This finding suggests that the reported severe neurologic disorders temporally associated with measles vaccination were not caused by the vaccine."


1 in 1000 vs. < 1 in 1 million…I think I'll take my chances with the vaccines, should I decide to have kids someday.
This hardworking and altruistic spirit is necessary for aspiring doctors to endure the physically, emotionally and financially taxing aspects of medical school and residency training. And that's where future physicians experience both awe and humility as they navigate the complex journey of becoming a doctor.

They spend their days exploring the mysteries of the human body. They learn to decipher medical secrets by looking into the eye, listening to the heart and palpating the abdominal organs. They gain the competence and confidence needed to cut open a body with a scalpel, insert scopes into the different orifices and cavities, and remove damaged tissue to eradicate disease and restore health.

Out of context, these practices would constitute assault and battery. In medicine, these activities are essential. Being entrusted to perform them is a privilege afforded only to those who earn the title of "doctor." It is an awesome responsibility.
Whirlwind Week
Hi followers!
I know the former TNQD would occasionally update you all on what was going on with his personal life etc., so I'm going to attempt to do that occasionally as well. I think it's important since it gives people a chance to see the more "normal" (who are we kidding…premeds are far from normal haha) and human side of the premed and med student life. 
So this has been my life in a nutshell for the past week:
I successfully defended my senior honors thesis! YAY! I turned in the official final draft and all the paperwork this morning, so now I'm set to graduate summa cum laude. My mentor for my project wasn't able to help me much during the last few weeks of writing (consequently I thought was going to cause me to have a mini-meltdown since I was flying solo) but everything turned out just fine. In fact, he said after seeing the full extent of my thesis work, he wants to nearly double the page-length of the journal article that we plan to submit soon!
To celebrate the thesis victory, I took all day last Saturday off and went to a winery with my roomies and a bunch of my friends from high school. We felt so ridiculously adult and "cultured" after they gave us our tasting glasses and cheese platters lol. The winery had an attached farm too, so we toured around and then bought some local honey (my allergies have been awful this year so I'm hoping that'll help) and these delicious homemade blueberry yogurt-covered pretzels that they make on the farm. Then on the way home we all realized that our city's basketball team was playing in the NCAA tournament that afternoon, so we found this little sports bar/pizza place to eat lunch and watch the game. 
Ordered my cap and gown on Monday (ahhhhh!) and have only a month and some odd days left until graduation! 
I was asked to write a recommendation letter for my boss (woah, just woah. I'm not ready for this level of adult responsibility haha. Just months ago I was asking her for a letter for my medical school applications). 
I get to skip class today because I'm leaving for Chicago to compete at ICT! So excited! After nearly 12 years (started in 4th grade), this is my final semester of playing academic quiz bowl (grad students are eligible to compete but med students seldom have the time to), and I'm really going to miss it, especially my teammates. We have a lot of fun traveling to competitions, having roadtrip singalongs to 80s rock ballads and some hardcore rap (which we're really too "white and nerdy" to be singing haha) and our team parties. Also I get a bit of satisfaction from challenging quiz bowl stereotypes since girls are rare on collegiate teams, and I'm the only one on our division I team and am surrounded by male engineering majors. They've dubbed me "team mom" because I've always got bandaids and make cookies for our roadtrips -_- Still I'm gonna miss those guys next year. 
I probably won't be posting much until I get back from Chicago on Sunday, so I hope you guys have a great weekend!
-TNQD
Q:Know of any books about/written by DOs?

Anonymous
Since I've only read a handful of books about/by MDs, I'll leave this one up to D.O. Diaries and my other DO followers. Do you guys have any suggestions?
You know what they say about judging books.
Hi! I'm a senior in high school. I will be majoring in Neuroscience in the fall and I really want to take the pre-med courses along with it. I'm an outgoing and sometimes goofy girl. This random information is relevant because I haven't told anyone that I want to be a doctor in fear that I will not be taken seriously. My high school GPA was a 4.1 and I'm even taking some classes at a nearby college to get ahead but people still do not believe me to be intelligent or a hard worker. What can I do?
I think I wanted to answer this question because a lot of women face these sorts of problems in medicine. I know for a fact that I've had to prove that I was smarter than other people in the room because people's first opinions were that I couldn't be as "smart as the boys" because I was "too pretty". And I think you especially get brushed off as not serious as a woman if you're fun loving.
This is an attitude it's very likely you are going to run up against multiple times in your life. You can't let it stop you!! I used to let comments like that bother me—now I just use them as fuel for the fire. People don't get to define you—you do!
So maybe you have to work a little harder or know your stuff a little bit better than the other people in the room that are automatically taken seriously because of their gender or their personalities or the way they look. 
I've also found that because of running up against this opinion I've become a little more forceful in how I present myself. It's helped me be more willing to put forward my ideas and answer questions and jump on things I might have otherwise been hesitant to do. (But mabe I'm just one of those people that loves to prove you wrong.) I will say that I try to dress or act a little bit older when I'm in a professional setting so that people won't just dismiss me for being young. I also often push a little bit harder and work a little bit harder than some of the other people around me because I feel like I have to disprove your first impression of me. I decided that having people occasionally decide I was "too-this" or "too-that" to be in medicine wasn't going to stop me—it was just going to make me work harder.
So don't be afraid to tell your friends and family about your aspirations. They should encourage you! And if they don't—shut them down!! Tell them about your awesome GPA and how determined you are—then go prove them wrong. You're smart and determined. You're pretty incredible. And other people don't get to take those things away from you by their opinions. 
Best! :) 
~Katharine (@ladykaymd)